John Young Memorial Award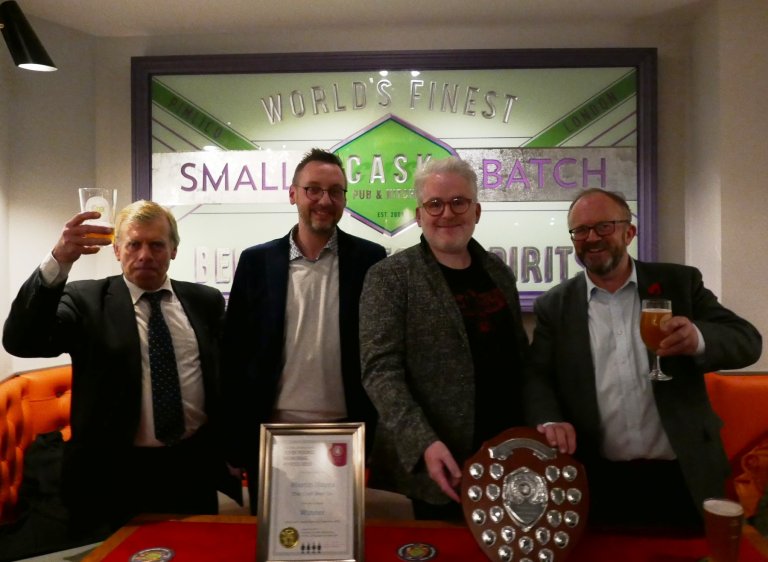 2019 also saw only one candidate. It is ten years since Martin Hayes transformed the closed Pimlico Tram, a rough Greene King pub, into the free-of-tie Cask Pub and Kitchen which set a high benchmark for modern, hospitable pubs offering a wide range of exciting beers of different styles and has won several CAMRA awards. Two years later, along similar lines, he opened the Craft Beer Co. pub in Clerkenwell, the first of a chain of nine free houses now, all at sites where other operators had given up: the very latest, in Hammersmith Broadway, had been another Greene King failure. Cask, bottled, canned and keg beers are priced responsibly, in relation to their alcoholic strength. Several Craft Beer Co. pubs have featured in the Good Beer Guide. All of them promote cask ales, with handpumps prominently positioned on the bars. Martin now owns the freehold of the Cask, and Craft Beer Co. remains a proudly independent operation, run with old friend and business partner Peter Slezak as a family enterprise. Martin's initiative, vision and successful, unleveraged business model have both preserved valued pubs and extended the market for small brewers' quality products.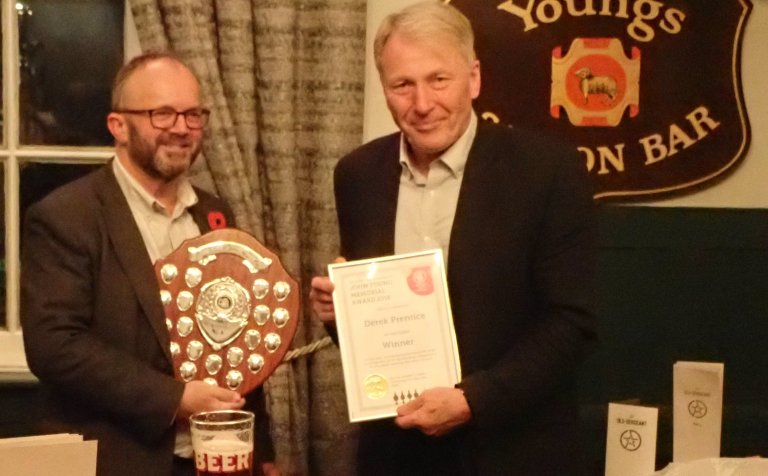 In 2018 there was no official competition as the London Branches decided unanimously to make the Award to Derek Prentice. Derek's brewing history started at Truman's Brewery in Brick Lane, East London in 1968. He moved to Young's Brewery in Wandsworth almost two decades later. When Young's moved out of London, to form a joint venture with Charles Wells in Bedford, Derek was at a bit of a loose end and accepted an offer to provide maternity cover at Fuller's for the now head brewer, Georgina Young. This turned out rather longer than expected and he remained with Fuller's until 2014. Typically of Derek, and his reputation, he was then approached to help set up and be head brewer at Wimbledon, a challenge he took to with gusto.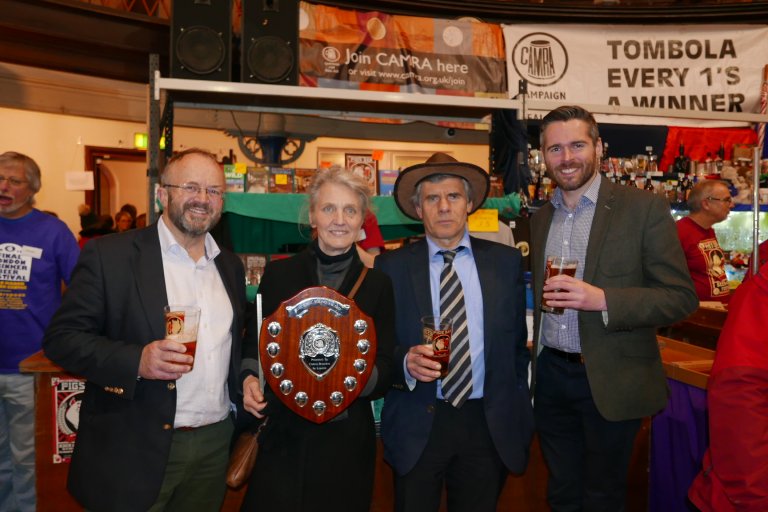 The 2017 Award went to Pauline Forster, the landlady of the Grade II listed George in Stepney. Pauline has fought a hard battle over nine years against the Swan Housing Association. They want to build six luxury flats next door, which would block the light to an upstairs studio. This is used for photo shoots but new residents are also likely to generate complaints about the late license and noise from the music, something the pub is well known for. Pauline has spent the last 14 years turning the pub into a heralded music venue. Music pubs have proved to be the heart of developing bands, who have then gone on to be household names. These pubs are a declining breed and are in much need of protection.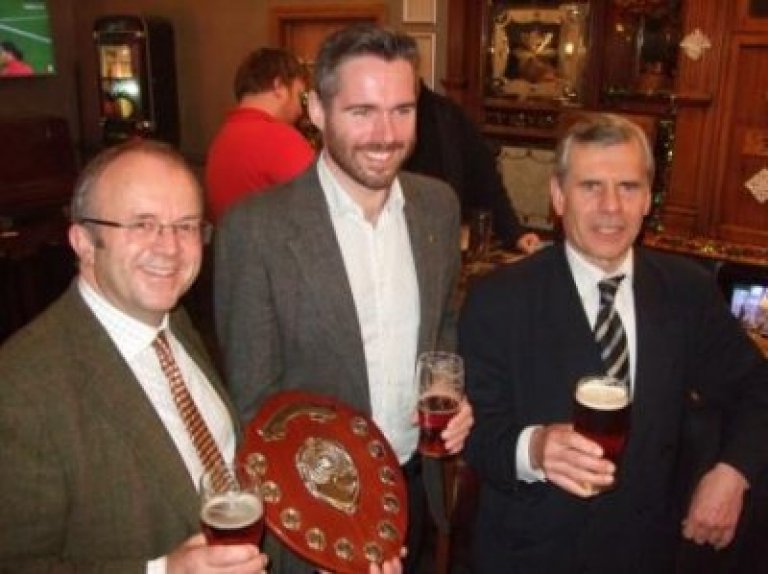 The campaign to save The Golden Lion in Camden was one of the longest fought by its now owner Dave Murphy, local people and CAMRA. Playing a part in that successful campaign was London Assembly Member, Tom Copley. In recognition of that and his contribution in trying to save London's pubs in general, he was awarded the CAMRA John Young Memorial Award for 2016. The ceremony appropriately took place at the Golden Lion.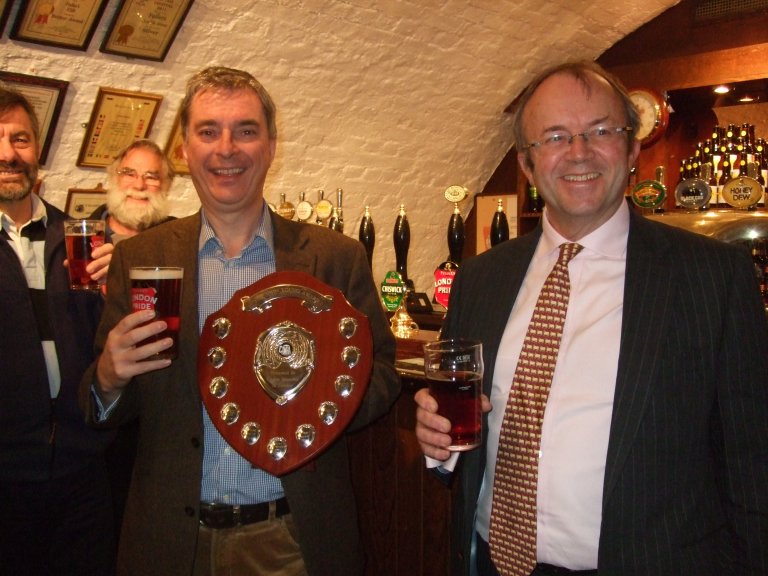 The John Young Memorial Award 2014 was presented to John Keeling on Monday 8 December 2014. More details from a Fuller's Press Release can be found by clicking the previous link.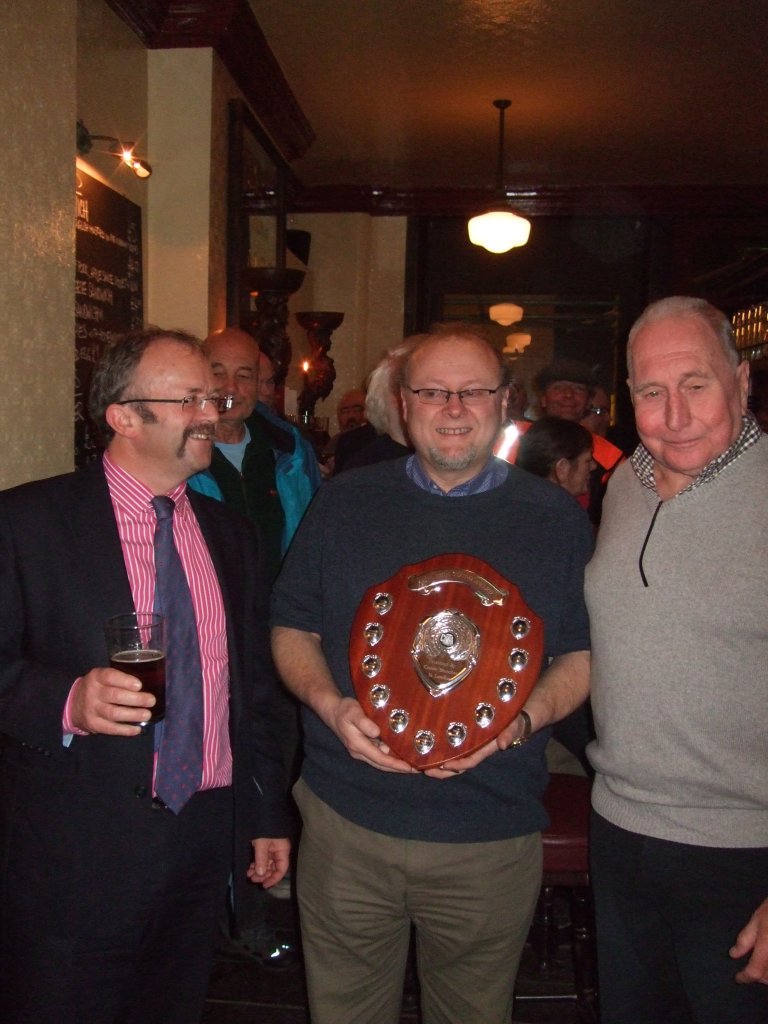 The 2013 John Young Memorial Award has been given to Steve Barnes and Will Williams, here's why John Young Memorial Award 2013 The 2012 John Young memorial Award has been given to Andy Moffat of Redemption brewery, here's why ....John Young Memorial Award 2012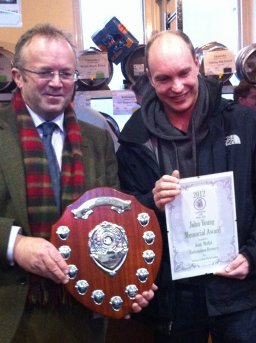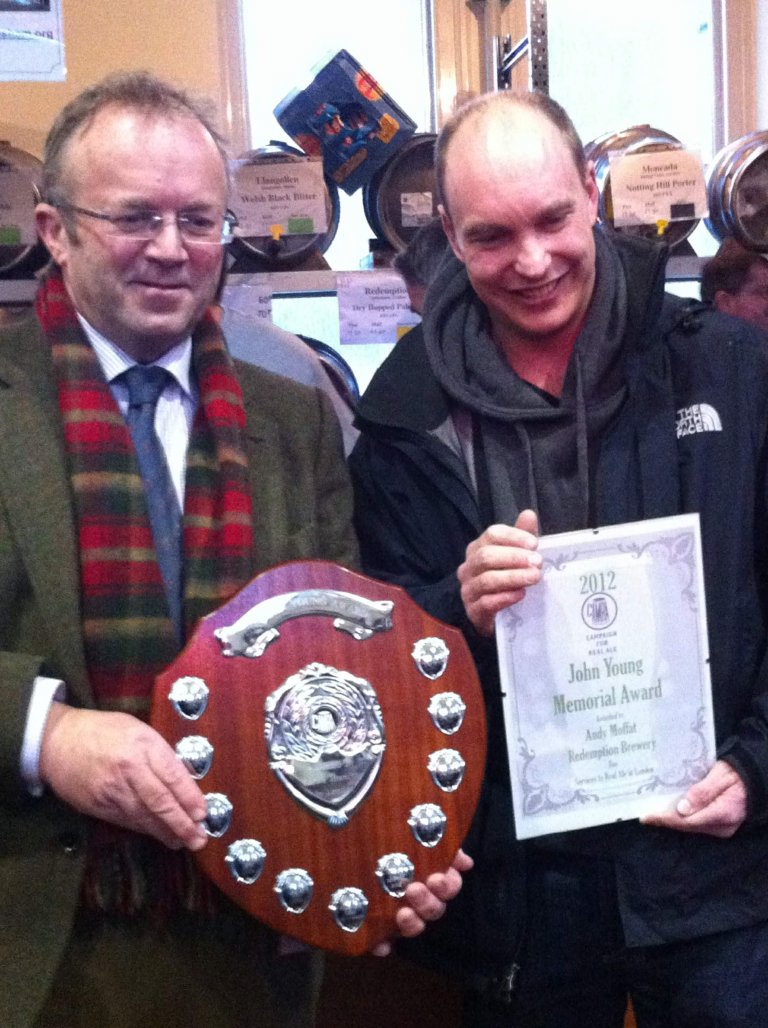 John Young was a truly iconic figure in the London and national brewing scene. It was he who kept Young's brewing cask beer when others all around him were converting to keg. Chairman of the brewery from 1962, he died of cancer aged 85 in the same week that Young's beers were brewed at Wandsworth for the last time. Beer from the last brew was served at his funeral on 29 September 2006. For more read this obituary from The Guardian

and this from The Independent by Beer Hunter and another great, Michael Jackson
The London Branches of CAMRA established an Award in his honour - The John Young Memorial Award. Its objectives are
● To celebrate the memory of John Young and his impact on real ale and pubs within London.
● To publicly acknowledge on an annual basis an individual or organisation that the London branches believe has done the most for real ale and/or pubs within the Greater London area.
● To raise the profile of CAMRA within Greater London and the activities of London branches.
The first Award went to CAMRA founder and long-time Public Affairs spokesman for Young's, Michael Hardman (2007).

http://beerjustice.blogspot.co.uk/2008_12_01_archive.html
Previous winners were
Founder of pub chain J D Wetherspoon, Tim Martin (2008)
The Editors of London Drinker magazine (2009)
Licensee, Binnie Walsh, whose pub The Harp went on to win CAMRA's National Pub of the Year competition (2010)
and in 2011, founders of Sambrook's brewery, Duncan Sambrook and David Welsh.