LocAle Pubs & Clubs
What is CAMRA LocAle?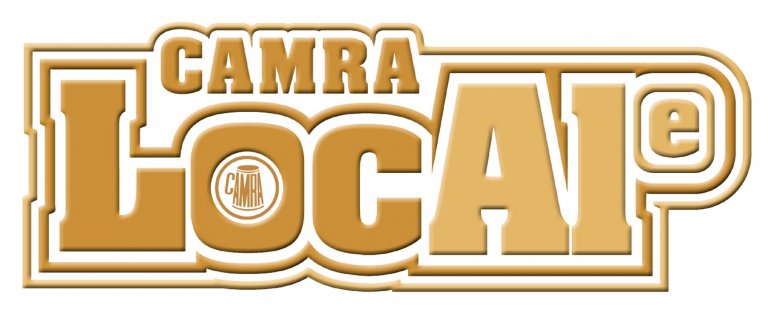 CAMRA LocAle is an initiative that promotes pubs stocking locally brewed real ale. The scheme builds on a growing consumer demand for quality local produce and an increased awareness of 'green' issues. Everyone benefits from local pubs stocking locally-brewed real ale...
* Public houses as stocking local real ales can increase pub visits
* Consumers who enjoy greater beer choice and diversity
* Local brewers who gain from increased sales
* The local economy because more money is spent and retained locally
* The environment due to fewer 'beer miles' resulting in less road congestion and pollution
* Tourism due to an increased sense of local identity and pride - let's celebrate what makes our locality different.
The idea of the scheme is very simple: pubs are eligible to sign up if they permanently serve in good condition at least one cask beer from at least one local brewery. For the London scheme, we define a local brewery as one that is within thirty miles of a pub's front door. The actual beer and brewery can change; it does not have to be the same beer all the time, which enables a pub to rotate a local beer, should they so wish.
CAMRA has been a major supporter of the Sustainable Communities Act in its successful passage and this scheme will help to realise its aspirations. It should attract new customers to pubs and in general the scheme is also helping to reduce the environmental impact of transport and promote the local economy.
Greater London has a growing local brewing scene linked together in The London Brewers Alliance: Brodies, Camden Town, Ha'penny, Kernel, London Fields, Meantime, Redemption, Sambrook's and Twickenham, plus the much bigger Fuller, Smith & Turner and a handful of brewpubs such as Brew Wharf, Florence and Zero Degrees. Hopefully the scheme will continue to encourage more.
Pubs interested in joining the Scheme should contact their own local LocAle Coordinator or local CAMRA Branch, see Links
And for more information, visit CAMRA's national website at http://www.camra.org.uk/locale
Greater London pubs and clubs participating in London CAMRA Branches LocAle scheme as at 25 March 2023
| Name | Street | Postcode | LocAleComment | Operator | Branch |
| --- | --- | --- | --- | --- | --- |
| Adam & Eve | 155 Homerton High Street, Homerton | E9 6AS | Five Points | Camden Bars | ELC |
| Albion | 45 Fairfield Road, Kingston | KT1 2PY | Big Smoke | Big Smoke | KIN |
| Alma | 95 Church Rd, Crystal Palace | SE19 2TA | Westerham | Tied to Stonegate | BRO |
| Alma | 499 Old York Road, Wandsworth | SW18 1TF | Sambrook's, Twickenham or Wimbledon | Young's | SWL |
| Anchor & Hope | 15 High Hill Ferry, Clapton | E5 9HG | Fuller's | Tied to Fuller's | ELC |
| Angel | 3-5 Islington High Street, Angel | N1 9LQ | Truman, Twickenham, Windsor & Eton | Wetherspoon | NLD |
| Angel of Bow | 171 Devons Road, Bow | E3 3QX | East London; Hackney;Redemption | Angelic Pub Company | ELC |
| Antelope | 87 Maple Road, Surbiton | KT6 4AW | Big Smoke | Big Smoke Brew Co on long term lease from Greene King | KIN |
| Antwerp Arms | 168-170 Church Road, Tottenham | N17 8AS | Redemption | independent | NLD |
| Artillery Arms | 102 Bunhill Row, Finsbury | EC1Y 8ND | ? | Fuller's | ELC |
| Barley Mow | 104 Horseferry Road, Westminster | SW1P 2EE | Sambrook's, Twickenham | Glendola Leisure | WLD |
| Battersea Brewery Tap Room | 12-14 Arches Lane, Battersea | SW11 8AB | Battersea Brewery | Battersea Brewery | SWL |
| Beehive | Stoneleigh Road, Tottenham | N17 9BQ | Five Points, Redemption | Camden Bars | NLD |
| Beerblefish Brewing Taproom | Unit 2A-4, Uplands Business Park, Blackhorse Road, Walthamstow | E17 5QJ | Beerblefish | independent | ELC |
| Bird & Barrel | 100 Barnehurst Road, Bexleyheath | DA7 6HG | Bexley | Bexley Brewery | BEX |
| Black Friar | 174 Queen Victoria Street, Blackfriars | EC4V 4EG | ? | Nicholson's (Mitchells & Butlers) | ELC |
| Black Lion | 274 Kilburn High Road, Kilburn | NW6 2BY | Five Points;London Brewing | London Village Inns | NLD |
| Bohemia | 762-764 High Road, North Finchley | N12 9QH | LBC | London Brewing Company | ENF |
| Bow Street Tavern | 37 Bow Street, Covent Garden | WC2E 7AU | ? | City Pub Company | WLD |
| Brewery Tap (Southey) | 21 Southey Street, Penge | SE20 7JD | Southey | independent | BRO |
| Brewhouse & Kitchen Highbury | 2a Corsica Street, Highbury | N5 1JJ | own beers | Brewhouse & Kitchen | NLD |
| Broken Drum | 308 Westwood Lane, Blackfen | DA15 9PT | various | independent | BEX |
| Camel | 277 Globe Road, Bethnal Green | E2 0JD | Five Pojnts | independent | ELC |
| Canbury Arms | 49 Canbury Park Road, Kingston | KT2 6LQ | Surrey Hills | Young's | KIN |
| Canonbury Tavern | 21 Canonbury Place,, Canonbury | N1 2NS | various (e.g. Five Points, Hackney, Hammerton, Sambrook's, Southwark, Twickenham) | Young's | NLD |
| Capitol | 11-21 London Road, Forest Hill | SE23 3TW | Southwark;Twickenham;Windsor & Eton | Wetherspoon | SEL |
| Castle | 34-35 Cowcross Street, Farringdon | EC1M 6DB | Sambrook's | Castle (Mitchells & Butlers) | ELC |
| Chamberlain | 130-135 Minories, Tower Hill | EC3N 1NU | Fuller's | Fuller's | ELC |
| Charlotte Despard | 17-19 Archway Road, Upper Holloway | N19 3TX | Sambrook's, Redemption, ELB, Hammerton | independent | NLD |
| City Pride | 28 Farringdon Lane, Clerkenwell | EC1R 3AU | Fuller's | Tied to Fuller's | ELC |
| Clapton Hart | 231 Lower Clapton Road, Clapton | E5 8EG | East London Brewing | Antic | ELC |
| Coach & Horses | 173/175 Clapham Park Road, Clapham | SW4 7EX | Sambrook's | Frontier Pubs (Stonegate) | SWL |
| Cock & Bottle | 17 Needham Road, Notting Hill | W11 2RP | Essex Street, Portobello, Sambrook's | City Pub Company | WLD |
| Cock Tavern | 315 Mare Street, Hackney | E8 1EJ | Howling Hops | independent | ELC |
| Colonel Fawcett | 1 Randolph Street, Camden Town | NW1 0SS | eg Hammerton, Redemption, One Mile End | Tidalwave Bars | NLD |
| Coronation Hall | St Marks Hill, Surbiton | KT6 4LQ | various | Wetherspoon | KIN |
| Coronet | 338-346 Holloway Road, Holloway | N7 6NJ | various | Wetherspoon | NLD |
| Crayford Arms | 37 Crayford High Street, Crayford | DA1 4HH | Shepherd Neame | Tied to Sheps | BEX |
| Cricketers | 19 Chase Side Place, Enfield | EN2 6QA | McMullen | McMullen | ENF |
| Cricketers | 299-301 High Road, Woodford Green | IG8 9HQ | McMullen AK Original Mild [H];McMullen Country Bitter [H] | Tied to McMullen | ESW |
| Crooked Billet | 84 Upper Clapton Road, Clapton | E5 9JP | Five Points;Redemption | London Ordinaries | ELC |
| Crosse Keys | 7-12 Gracechurch Street, City of London | EC3V 0DR | Samb rook's | Wetherspoon | ELC |
| Crown & Anchor | 19 Park Road, Bromley | BR1 3HJ | Various - often Bexley Brewery. | Crown & Anchor Bromley Ltd | BRO |
| Cryer Arts Centre | 39 High Street, Carshalton | SM5 3BB | Surrey Hills | independent | CRO |
| Dartmouth Arms | 7 Dartmouth Road, Forest Hill | SE23 3HN | Ales from Signature Brew | MEATliquor | SEL |
| Dodo Micropub | 52 Boston Road, Hanwell | W7 3TR | Five Points, Redemption, Reunion | independent | MDX |
| Dog & Bell | 116 Prince Street, Deptford | SE8 3JD | Fuller's London Pride | independent | SEL |
| Door Hinge | 11 Welling High Street, Welling | DA16 1TR | various | Beyond The Pale Ale Houses Ltd | BEX |
| Doric Arch | Euston Station Colonnade, 1 Eversholt Street, Euston | NW1 2DN | Fuller's, others | Fuller's | NLD |
| Dove Free House & Kitchen | 24-28 Broadway Market, Hackney | E8 4QJ | East London | Dove Pubs | ELC |
| Duke of Battersea | 74-76 Battersea Bridge Road, Battersea | SW11 3AG | Sambrook's | BrewDog | SWL |
| Duke of Sussex | 75 South Parade, Acton Green | W4 5LF | Reunion | Metropolitan (Greene King) | MDX |
| Eagle Ale House | 104 Chatham Road, Battersea | SW11 6HG | East London; Surrey Hills | S.P.S Pubs Ltd | SWL |
| Earl Ferrers | 22 Ellora Road, Streatham | SW16 6JF | Sambrook's and others | independent | SWL |
| Euston Tap | West & East Lodges, 190 Euston Road, Euston | NW1 2EF | Redemption | Bloomsbury Leisure Group | NLD |
| Falcon | 2 St Johns Hill, Battersea | SW11 1RU | Sambrook's | Nicholson's (Mitchells & Butlers) | SWL |
| Five Points Brewery Taproom. | 61 Mare Street, Hackney | E8 4RG | Five Points | Five Points | ELC |
| Flask | 14 Flask Walk, Hampstead | NW3 1HE | Sambrook's | Young's | NLD |
| Foresters Arms | 344 Upper Wickham Lane, Welling | DA16 3ER | Fuller's | Diva Inns | BEX |
| Fox | Green Lane, Hanwell | W7 2PJ | Five Points, Park Brew | True Pub Co | MDX |
| George | 17-21 George Street, Croydon | CR0 1LA | various | Wetherspoon | CRO |
| George | 159 High Street, Wanstead | E11 2RL | East London;;Sambrook's;Southwark | Wetherspoon | ELC |
| Gipsy Queen | 166 Malden Road, Kentish Town | NW5 4BS | ELB, Hackney, Hammerton, Southwark, or Truman | independent | NLD |
| Globe | 83 Moorgate, Moorgate | EC2M 6SA | Fullers | Nicholson's (Mitchells & Butlers) | ELC |
| Golden Lion | 88 Royal College Street, Camden Town | NW1 0TH | Sambrook's | independent | NLD |
| Goldengrove | 146-148 The Grove, Stratford | E15 1NS | Fullers | Wetherspoon | ELC |
| Great Northern Railway Tavern | 67 High Street, Hornsey | N8 7QB | Sambrook's, Truman | Fuller's | NLD |
| Green Dragon | 58-60 High Street, Croydon | CR0 1NA | Southwark, Portobello, Twickenham | Stonegate (formerly Ei Group) | CRO |
| Green W7 | 13 Lower Boston Road, Hanwell | W7 3TX | Portobello, Rebellion, Twickenham, Windsor & Eton | MC Bars | MDX |
| Greenwood Hotel | 674 Whitton Avenue West, Northolt | UB5 4LA | Redemption, Sambrook's, Twickenham, Vale, Windsor & Eton | Wetherspoon | MDX |
| Greyhound | 205 High Street, Bromley | BR1 1NY | London brewers, e.g. Portobello | Wetherspoon | BRO |
| Greystoke | 7 Queens Parade, North Ealing | W5 3HU | Wimbledon | Greene King | MDX |
| Grosvenor | 127 Oaklands Road, Hanwell | W7 2DT | Ealing, Five Points, Twickenham | RedCat | MDX |
| Grove | 1 Ealing Green, Ealing | W5 5QX | Sambrook's, Truman, Twickenham, Vale | Metropolitan (Greene King) | MDX |
| Gunnersbury | 590 Chiswick High Road, Chiswick | W4 5RP | Twickenham | independent | HOU |
| Hackney Carriage | 165 Station Road, Sidcup | DA15 7AA | various | independent | BEX |
| Halfway House | 188c Halfway Street, Sidcup | DA15 8DJ | various | independent | BEX |
| Hanbury | 33 Linton Street, Islington | N1 7DU | various | True Pub Co | NLD |
| Hand In Hand | 7 Crooked Billet, Wimbledon | SW19 4RQ | Sambrook's; Twickenham or other | Young's | SWL |
| Harp | 47 Chandos Place, Charing Cross | WC2N 4HS | various | Fuller's | WLD |
| Harrison | 28 Harrison Street, St Pancras | WC1H 8JF | 5 points | independent | NLD |
| Highbury Barn | 26 Highbury Park, Highbury | N5 2AB | Truman, Canopy, ELB | independent | NLD |
| Holy Tavern | 55 Britton Street, Clerkenwell | EC1M 5UQ | Southwark, Anspach & Hobday | independent | ELC |
| Hop Inn Micropub | 122/124 North Street - at jcn with Seymour Place, Hornchurch | RM11 1SU | Essex Branches | independent | ESW |
| Hope | 48 West Street, Carshalton | SM5 2PR | various | 48 West | CRO |
| Hopper's Hut | 1 Invicta Parade. Sidcup High Street, Sidcup | DA14 6ER | various | independent | BEX |
| Hung Drawn & Quartered | 26-27 Great Tower Street, Tower Hill | EC3R 5AQ | Fullers | Fuller's | ELC |
| J.J. Moon's | 551 - 553 Kingsbury Road, Kingsbury | NW9 9EL | various (e.g. Tring, Twickenham, Windsor & Eton) | Wetherspoon | NLD |
| Jolly Butchers | 204 Stoke Newington High Street, Stoke Newington | N16 7HU | various | London Village Inns | NLD |
| Kentish Drovers | 71-79 Peckham High Street, Peckham | SE15 5RS | ? | Wetherspoon | SEL |
| Kew Gardens Hotel | 292 Sandycombe Road, Kew | TW9 3NG | Kew, Portobello, Sambrook's, Truman, Twickenham | Metropolitan (Greene King) | HOU |
| Kings Arms | 25 Roupell Street, Waterloo | SE1 8TB | Two changing London beers usually available | John & Ryan McElhinney | SEL |
| Kings Ford | 250-252 Chingford Mount Road, Chingford | E4 8JL | Brentwood | Wetherspoon | ELC |
| Kings Head | 2B Kings Head Hill, Chingford | E4 7EA | East London;New River | Stonegate (formerly Ei Group) | ELC |
| Kings Stores | 14 Widegate Street, Spitalfields | E1 7HP | Wimbledon | Metropolitan (Greene King) | ELC |
| Kings Tun | 153-157 Clarence Street, Kingston | KT1 1QT | various | Wetherspoon | KIN |
| Lady Mildmay | 92 Mildmay Park, Newington Green | N1 4PR | Hammerton, Sambrook's, Southwark, Five Points | Stanley Pubs | NLD |
| Lamb | 54 Holloway Road, Holloway | N7 8JL | Mostly from Hackney's breweries | independent | NLD |
| Lamb | 94 Lambs Conduit Street, Bloomsbury | WC1N 3LZ | Redemption, Sambrook's, Twickenham, Wimbledon | Young's | NLD |
| Lamb | 73 Brighton Road, Surbiton | KT6 5NF | Surrey Hills | independent | KIN |
| Landseer Arms | 37 Landseer Road, Upper Holloway | N19 4JU | Hackney, Redemption, Sambrook's, Twickenham, Five Points, One Mile End | Stanley Pubs | NLD |
| Leconfield | 79 Green Lanes, Stoke Newington | N16 9BU | various (e.g. ELB, Hackney, Hammerton, Redemption) | independent | NLD |
| Ledger Building | 4 Hertsmere Road, Canary Wharf | E14 4AL | Portobello;Twickenham | Wetherspoon | ELC |
| Lexington | 96-98 Pentonville Road, Pentonville | N1 9JB | Hammerton;Sambrook's | independent | NLD |
| Leyton Orient Supporters Club | Breyer Group Stadium, Oliver Road,, Leyton | E10 5NF | Mighty Oak or others | Leyton Orient Supporters Club | ELC |
| Lighthouse | 441 Battersea Park Road, Battersea | SW11 4LR | Sambrook's | City Pub Company | SWL |
| Lion & Unicorn | 42 Gaisford Street, Kentish Town | NW5 2ED | Includes: Portobello, Redemption, Hackney, Hammerton, Windsor and Eton | Young's | NLD |
| Lock & Barrel | 18 London Road, Bromley | BR1 3QR | Various Kent and London breweries. | independent | BRO |
| London Hospital Tavern | 176 Whitechapel Road, Whitechapel | E1 1BJ | Southwark | Tied to Heineken | ELC |
| Lyric | 37 Great Windmill Street, Soho | W1D 7LT | Southwark | Twickenham Green Taverns | WLD |
| Magdala | 2a South Hill Park, Hampstead | NW3 2SB | Five Points | Twickenham Green Taverns | NLD |
| Masque Haunt | 168-172 Old Street, Finsbury | EC1V 9BP | Clarence & Fredericks | Wetherspoon | ELC |
| McGlynn's | 1-5 Whidbourne Street, St Pancras | WC1H 8ET | Southwark | independent | NLD |
| Merton Apprentice | The Apprentice Shop, Merton Abbey Mills, Watermill Way, Colliers Wood | SW19 2RD | Sambrook's;Southwark;Wimbledon | independent | SWL |
| Moon & Stars | 164-166 High Street, Penge | SE20 7QS | various | Wetherspoon | BRO |
| Moon Under Water | 115-117 Chase Side, Enfield | EN2 6NN | New River;Twickenham | Wetherspoon | ENF |
| Nag's Head | 9 Orford Road, Walthamstow | E17 9LP | ELB | Tied to Stonegate | ELC |
| New Cross Turnpike | 55 Bellegrove Road, Welling | DA16 3PB | various | Wetherspoon | BEX |
| Nightingale | 97 Nightingale Lane, Balham | SW12 8NX | Sambrook's | Young's | SWL |
| North Star | 24 Browning Road, Leytonstone | E11 3AR | East London | independent | ELC |
| Northcote | 2 Northcote Road, Battersea | SW11 1NT | Sambrook's and/or Twickenham | Young's | SWL |
| Northcote Arms | 94 Northcote Road, Battersea | SW11 6QW | Sambrook's | BrewDog | SWL |
| Northcote Arms | 110 Grove Green Rd, Leyton | E11 4EL | East London;Redemption;Signature | independent | ELC |
| Old Fountain | 3 Baldwin Street, Finsbury | EC1V 9NU | various | independent | ELC |
| Old Orchard | Jacks Lane, off Park Lane, Harefield | UB9 6HJ | Tring and guests (e.g. Bingham, Redemption, Windsor & Eton) | Brunning & Price (Restaurant Group) | MDX |
| Old Red Lion | 418 St John Street, Finsbury | EC1V 4NJ | Fuller's (+) | Tied to Heineken | ELC |
| Olde Mitre | 1 Ely Court, Ely Place, Hatton Garden | EC1N 6SJ | Fuller's (+) | Fuller's | ELC |
| Olde Red Lion | 17 Park Road, Cheam | SM3 8QB | ? | Stonegate | CRO |
| Olde Rose & Crown | 53-55 Hoe Street, Walthamstow | E17 4SA | various | Tied to Stonegate | ELC |
| One Inn The Wood | 209 Petts Wood Road, Petts Wood | BR5 1LA | various | independent | BRO |
| Orpington Liberal Club | 7 Station Road, Orpington | BR6 0RZ | various | Orpington Liberal Club | BRO |
| Owl & The Pussycat | 106 Northfield Avenue, Northfields | W13 9RT | Marko Paulo, Ealing | Marko Paulo | MDX |
| Pembury Tavern | 90 Amhurst Road, Hackney | E8 1JH | Five Points | Five Points Brewery | ELC |
| Penny Farthing | 3 Waterside, Crayford | DA1 4JJ | various | Penny Farthing Micropub Ltd | BEX |
| Perseverance | 63 Lambs Conduit Street, Bloomsbury | WC1N 3NB | Portobello, Sambrook's | Market Taverns | NLD |
| Pig & Whistle | 479-481 Merton Road, Wandsworth | SW18 5LD | Wimbledon | Grumpy Pub Company | SWL |
| Pineapple | 51 Leverton Street, Kentish Town | NW5 2NX | Redemption, Sambrook's, Three Sods | McGrath, Davies Property Services | NLD |
| Plough & Harrow | 120-124 King Street, Hammersmith | W6 0QU | Fuller's, Portobello, Sambrook's | Wetherspoon | WLD |
| Portland Arms | 152 Portland Road, South Norwood | SE25 4PT | Sambrook's | City Glen Pub Co | CRO |
| Pride of Spitalfields | 3 Heneage Street, Spitalfields | E1 5LJ | Five Points | independent | ELC |
| Prince of Wales | 117 Ewell Road, Surbiton | KT6 6AL | Fuller's | Tied to Fuller's | KIN |
| Princess Victoria | 217 Uxbridge Road, Shepherds Bush | W12 9DH | Sambrook's | Six Cheers (Stonegate) | WLD |
| Priory Arms | 83 Lansdowne Way, South Lambeth | SW8 2PB | Anspach & Hobday;Kent | independent | SWL |
| Queens Head | 15 Denman Street, Soho | W1D 7HN | Moncada, Sambrook's, etc | independent | WLD |
| Queen's Head | 25 High Street, Downe | BR6 7US | Westerham | Tied to Heineken | BRO |
| Queen's Head | 66 Acton Street, St Pancras | WC1X 9NB | Redemption | independent | NLD |
| Questors Grapevine Bar | 12 Mattock Lane, Ealing | W5 5BQ | various (e.g. Fuller's, Rebellion, Twickenham, Windsor & Eton) | independent | MDX |
| Railway | 2 Greyhound Lane,, Streatham | SW16 5SD | only London brewed ales are available on the 5 hand punps, usually including a Sambrook's choice. | Parched Pubs | SWL |
| Railway Tavern | 45 East Street, Bromley | BR1 1QQ | Voldens normally available. | Antic | BRO |
| Railway Tavern Ale House | 2 St Jude Street, Dalston Kingsland | N16 8JT | various | independent | NLD |
| Rambler's Rest | Mill Place, Chislehurst | BR7 5ND | At least one Westerham beer normally available. | Tied to Heineken | BRO |
| Real Ale Way | 55 Station Approach, Hayes, Hayes | BR2 7EB | At least one Larkins beer normally available | independent | BRO |
| Real Ale Way | 75 Station Road, West Wickham | BR4 0PX | At least one beer from a nearby Kent brewery normally available. | independent | BRO |
| Red Lion | 92-94 Linkfield Road, Isleworth | TW7 6QJ | Sambrook's and/or Twickenham | independent | HOU |
| Red Lion | 640 High Road, Leytonstone | E11 3AA | various | Antic | ELC |
| Robin Hood & Little John | 78 Lion Road, Bexleyheath | DA6 8PF | Bexley | independent | BEX |
| Rocket | Putney Wharf Tower, 16 Brewhouse Lane,, Putney | SW15 2JQ | Belleville, By the Horns, Sambrook's or Twickenham | Wetherspoon | SWL |
| Rosemary Branch | 2 Shepperton Road, Islington | N1 3DT | ? | Remarkable Pubs | NLD |
| Roundhouse | 2 North Side, Wandsworth Common, Wandsworth | SW18 2SS | Sambrook's | City Pub Company | SWL |
| Royal George | 8-14 Eversholt Street, Euston | NW1 1DG | various | Greene King | NLD |
| Royal Oak | 90 Coombe Road, New Malden | KT3 4RD | Hogs Back and Sambrook's | Mosaic Pub and Dining | KIN |
| Scottish Stores | 2-4 Caledonian Road, King's Cross | N1 9DU | Hammerton, Redemption | The Brill UK LLP | NLD |
| Selkirk | 60 Selkirk Road, Tooting | SW17 0ES | Sambrook's or By the Horns | Indapubs | SWL |
| Shaftesbury Tavern | 534 Hornsey Road, Upper Holloway | N19 3QN | eg Sambrook's, Hammerton | Remarkable Pubs | NLD |
| Shelverdine Goathouse | 7-9 High Street, South Norwood | SE25 6EP | Volden | Antic | CRO |
| Ship | 11 Talbot Court, City of London | EC3V 0BP | Fullers | Nicholson's (Mitchells & Butlers) | ELC |
| Simon the Tanner | 231 Long Lane, Bermondsey-West | SE1 4PR | Brockley;Redemption | Disappearing Dining Club | SEL |
| Sir Christopher Hatton | 4 Leather Lane, Hatton Garden | EC1N 7RA | Fuller's (+) | Nicholson's (Mitchells & Butlers) | ELC |
| Skehans | 1 Kitto Road, New Cross | SE14 5TW | ? | independent | SEL |
| Snooty Fox | 75 Grosvenor Avenue, Canonbury | N5 2NN | Redemption or other | independent | NLD |
| Sovereign of the Seas | 109-111 Queensway, Petts Wood | BR5 1DG | Kent, Westerham; various | Wetherspoon | BRO |
| Stag's Head | 102 New Cavendish Street, Fitzrovia | W1W 6XW | Tring | Carroll & Wright Ltd | WLD |
| Surbiton Flyer | 84 Victoria Road, Surbiton | KT6 4NS | Fuller's | Tied to Fuller's | KIN |
| Sutton Arms | 6 Carthusian Street, Farringdon | EC1M 6EB | Fuller's | Fuller's | ELC |
| Tabard | 2 Bath Road, Chiswick, Turnham Green | W4 1LW | Red Squirrel, Sambrook's or Windsor & Eton | Greene King | HOU |
| Talbot | 2 Tyrwhitt Road, Brockley | SE4 1QG | Brockley | Little & Large Pub Company | SEL |
| Tap East | Montfichet Road, 7 International Square, Westfield Stratford City | E20 1EE | Tap East (house beers) | Utobeer | ELC |
| Tapping The Admiral | 77 Castle Road, Camden Town | NW1 8SU | Redemption, Five Points; may vary | independent | NLD |
| Telegraph | Putney Heath, Putney | SW15 3TU | various | Brunning & Price (Restaurant Group) | SWL |
| Toll Gate | 26-30 Turnpike Lane, Hornsey | N8 0PS | Redemption, Sambrook's | Wetherspoon | NLD |
| Town Of Ramsgate | 62 Wapping High Street, Wapping | E1W 2PN | Fullers | Uptown Inns Llp | ELC |
| Union Tavern | 45 Woodfield Road, Maida Vale | W9 2BA | various | Fuller's | WLD |
| Upminster TapRoom | 1b Sunnyside Gardens, Upminster | RM14 3DT | LocAle beers (where the brewery is within 30 miles of the pub by road) include those from Crouch Vale & Mighty Oak | independent | ESW |
| Victoria Stakes | 1 Muswell Hill, Muswell Hill | N10 3TH | Camden Town, Fuller's, Sambrook's: all real ales LocAle | Last Call Ltd | NLD |
| Village Inn | 402-408 Rayners Lane, Rayners Lane | HA5 5DY | Portobello, Twickenham | Wetherspoon | MDX |
| Watchman | 184 High Street, New Malden | KT3 4ES | Twickenham | Wetherspoon | KIN |
| Wenlock Arms | 26 Wenlock Road, Hoxton | N1 7TA | Five Points, Hackney or Windsor & Eton | independent | NLD |
| Wheatsheaf | 2 Upper Tooting Road, Tooting | SW17 7PG | 3/4 handpumps devoted to London micros | Urban Pubs & Bars | SWL |
| White Hart | 69 Stoke Newington High Street, Stoke Newington | N16 8EL | Hackney, Redemption, Truman or Twickenham | Antic | NLD |
| White Horse | 1-3 Parsons Green, Fulham | SW6 4UL | various | Castle (Mitchells & Butlers) | WLD |
| Wibbas Down Inn | 6-12 Gladstone Road, Wimbledon | SW19 1QT | various | Wetherspoon | SWL |
| William Morris | Swan Island, 2-4 King Street, Hammersmith | W6 0QA | various | Wetherspoon | WLD |
| Williams Ale & Cider House | 22-24 Artillery Lane, Spitalfields | E1 7LS | Twickenham | Metropolitan (Greene King) | ELC |
| Willoughby Arms | 47 Willoughby Road, Kingston | KT2 6LN | Twickenham and Surrey Hills | independent | KIN |
| Willow Walk | 25 Wilton Road, Victoria | SW1V 1LW | various | Wetherspoon | WLD |
| Wimbledon Brewery Tap | 8 College Fields, Prince Georges Road, Colliers Wood | SW19 2PT | Wimbledon | Wimbledon Brewery | SWL |
| Wonder | 1 Batley Road, Enfield | EN2 0JG | McMullen | McMullen | ENF |
| Woodbine | 215 Blackstock Road, Highbury | N5 2LL | Hammerton, Sambrook's, Truman's | independent | NLD |
| Wrong 'Un | 234-236 Broadway, Bexleyheath | DA6 8AS | various London breweries | Wetherspoon | BEX |
| Wych Elm | 93 Elm Road, Kingston | KT2 6HT | Fuller's | Tied to Fuller's | KIN |
| Yacht | 167 Long Lane, Bexleyheath | DA7 5AE | Fuller's | Greene King | BEX |
| Yorkshire Grey | 2 Theobalds Road, Kings Cross | WC1X 8PN | ELB, Hackney, Wimbledon | Stonegate (formerly Ei Group) | NLD |