Articles on London Breweries
Here are some articles written on breweries in London, most have appeared in London Drinker Magazine. Some have now sadly closed but there have been lots of new ones to compensate.
Hackney Church – Beer for All Sorts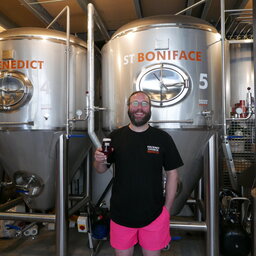 Tucked away in a railway arch, the idea of a brewery all started when the nearby St John's Church Hackney received funding to refurbish the church and to help 'liven up the place'. One of the brewery's founders was involved with the Church and thus the name was settled upon. See: Hackney Church
Mutineers – a hobby that went horribly wrong!
It all started when Rob Vote decided that he'd like to know how to brew and went on a one day course at London Fields Brewery. See: Mutineers
Brick - Cask Beer to Keg and Cask Again. A ten year story
It's great to see another London brewery make it to their tenth birthday but I suspect that Ian Stewart, of Brick Brewery, did not anticipate the recent leisure market's turbulence when he set the Brewery up all those years ago. This is Brick's story. Brick - a ten year story.
Urban Alchemy – born in a garden!
Just when you think you have seen every brewery set up under the sun, you come across one that proved you wrong and Urban Alchemy is one of those! Urban Alchemy .
From Italy to Hoxton Arches
The history of Brewhouse and Kitchen is an interesting one. See: Brewhouse & Kitchen - Hoxton.
Southey - another hidden gem
Although maybe not quite so secret as Muswell Hillbilly, Southey is a brewery that is equally hidden and definitely worth seeking out. The London Tasting Panel went south to Peckham to find out more. See: Southey.
Muswell Hillbilly – a secret in the Mews!
When was the last time there was a brewery in Muswell Hill? There doesn't seem to be any record of any commercial brewery in the area in the last 500 years until Muswell Hillbilly got going. Muswell Hillbilly.
Signature continues its high notes!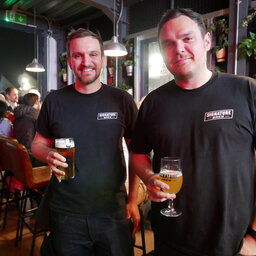 . Eight huge sparkling silver silos are the first things that strike you on the approach to Signature Brew. Signature .
Two Tribes – truly an international brewery!
For the drinkers who have been following Two Tribes, in recent years, they have introduced the 'Metroland' beer range. Two Tribes – truly an international brewery!
Spartan – more than a hobby
It's not unusual for brewery owners to fit in brewing with other jobs but Spartan take this to a different level. Spartan.
Distortion, a designer brewery
Although Distortion is another brewery in 'arch' premises that is probably where many similarities end. What strikes you when you walk in is that this is a designer led brewery. Distortion
Wild Card, a changing brewery in changing times
It has often been implied that London brewers don't stand still and this couldn't be truer than with Wild Card. Wild Card
Some partnerships last!
When the London Tasting Panel arrived at Hackney Brewery's new location, Jon Swain (one half of Hackney's owners) was up a ladder against the outside front wall. "I'm fixing a hole" he said. And that probably explains the ethos of Hackney Brewery, for both Jon and his partner, Pete Hills, are definitely a roll-up-your-sleeves-and-get-stuck-in pair. Hackney
Wimbledon Brewery, paying homage to the local
There are no pineapples at Wimbledon Brewery – but there is juniper! But the brewery's story all began some years ago at a breakfast in 2014. Mark Gordon, who worked in the city, had a burning desire to set up a brewery. Wimbledon
Ten years and still enjoying it!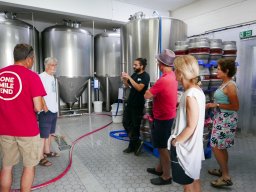 The 2010's were a fantastic time for London beer drinkers with an influx of new, independent breweries setting up and brewing a whole range of different beers. 2021 should have been a year of 10th birthday celebrations but a number of breweries have had their celebrations thwarted thanks to the pandemic. One of these birthday breweries is East London Brewing Company. See: ELB 2021.
A Big Hug for a Hobo with a Big Heart
Big Hug is no ordinary brewing company in lots of ways. From its inception, to its method of operation to its big heart, this venture is an interesting one to talk to. Big Hug.
Beerblefish, entering a new universe?
For many people, despite being around in some guise for some six years, Beerblefish tends to hide its light under a hop sack. Beerblefish, entering a new universe?.
Dog's Granddad – with a little help from my friends
Alex Hill set up his 5 barrel brewery in an arch in Brixton in 2020: Dog's Granddad – with a little help from my friends.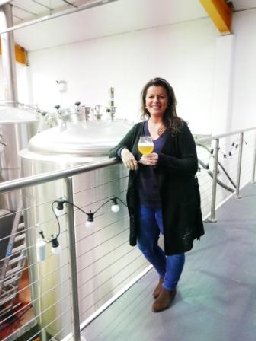 Redemption, a decade with local fans
For most of us, 2020 has not gone to plan but that is doubly so for Redemption Brewing, in Tottenham. 2020 was meant to be a year of celebrating their tenth birthday! So CAMRA London couldn't let the year go by without speaking to one of London's longer running breweries; Redemption - 10 years.
A Tale of Two Breweries
Timing is everything. No matter how committed, how good your business proposition and plans are, life can floor you. Here is a story of how By the Horns and Goodness have fared during the Covid-19 pandemic. See: A Tale of Two Breweries.
Nothing Tribal about Two Tribes
Although they have only been on the London scene for two years, the history of this brewery is a little longer. Two Tribes
The bright idea celebrates 5 years
It all began back in 2014 (or there abouts) when Patrick Mulligan had a bright idea. One Mile End.
Mild Maketh the Brewery!
Tap East Brewery has been around for 8 years but probably doesn't come to mind when one is thinking of award winning London breweries and yet this 2.5 barrel operation punches well above its weight. tap east
A touch of Belgium in East London
Solvay Society is no ordinary brewery. The brewery's owner, Roman Hochuli, is a physicist by training (this explains the brewery's name. His background explains the Belgian link. Solvay Society
Small Beer, Big Flavour!
One day in a pub, where all good ideas come from, after a pint or two, Felix James and James Grundy were bemoaning the fact that it was next to impossible to get a beer around 2% ABV so they decided to do something about it! Small Beer
Signally a change
Most breweries change direction to accommodate the market but maybe none so more than Signal. Unless you live within a reasonable distance of the brewery, or are a London brewery aficionado, then this brewer may have gone under your radar. Signal.
Bubbly Beerbelfish - No Squidling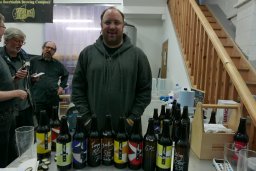 There is something just a little quirky about Beerblefish, and they are proud of it.Take the brewery's name to start with, inspired by the Hitchhiker's Guide to the Galaxy. See:Beerblefish. to find out more.
Moncada – Blue Print & Notting Hill explained
The last two years have flown by for Moncada. Now on their third brewery, there are no signs of them moving again for a while. Running their previous brewery in parallel, Moncada moved into these new premises in 2017, opening the tap room in 2018. See: Moncada.
Essex Street - A subterranean brewhouse
Situated near the bustle of Fleet Street, Inns of Court and Temple Inns, the Essex Street Brewery nestles beneath your feet. Hidden in the cellar of the Temple Brewhouse, this 5 barrel plant is probably not that well known to a lot of Londoners. Essex Street.
Gorgeous Growing Greatly!
'What a difference a year' comes to mind when visiting the Gorgeous Brewery. This 5 barrel brewery can be found the Bull in Highgate - one of the best places to live according to the Sunday Times. Gorgeous
.
Sambrook's celebrating success in a time of change
It's astonishing to consider how the beer market has changed within London in a decade. Sambrook's were at the start of the revolution and are celebrating 10 years of brewing in London. Sambrook's 10 years
Canopy, a family affair
The only thing that is hiding its light under a bushel with Canopy Brewery is the awning outside! Read more about Estelle and Matthew's brewery here: Canopy.
Portobello, a Westside story
It still might be remote but Portobello is a Brewery worth seeking out. It was back in 2013 when the London Tasting Panel paid their first visit to Portobello and a lot has changed in five years. Portobello
Enfield-a trip to the outer reaches
Like most breweries in London, there is an interesting story behind Enfield Brewery. The idea came about when Rahul Mulchandani decided to do something on his own. Enefeld
Pittcue's Alphabeta Brewery
Michaela Charles is living proof that the beer industry, although still dominated by men, can welcome women as well. See: Alphabeta.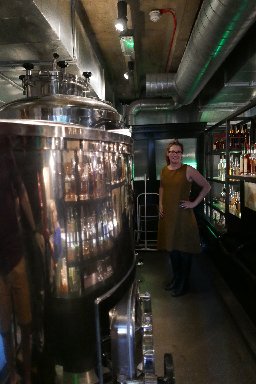 Gorgeous developments in Highgate
Rob Laub is no stranger to the beer trade but he took a leap of faith when he purchased the Bull in Highgate, nearly 2 years ago, inheriting the 2.5 barrel plant from London Brewing Company. See: gorgeous.
Doing it by numbers
Although arches maybe the common thread amongst a lot of London Brewers, it is always a delight to see how different they all can be and a visit to Brew by Numbers did not disappoint: brew by numbers.
Saaz has it!
Bohem is a nano brewery creating Czech style beers in N22 - plenty of Saaz hops are used as a consequence. Their small tap room provides a pleasant place to try their beers and to see how Czech beer should be poured! Bohem.

Brockley worth a badger!
Only a few minutes walk from Brockley station, Brockley Brewery came into existence in May 2013, set up by seven friends including two sets of husbands and wives. Very much a brewery that sees itself as part of the community. Brockley.

Anspach & Hobday, a pigeon and a railway arch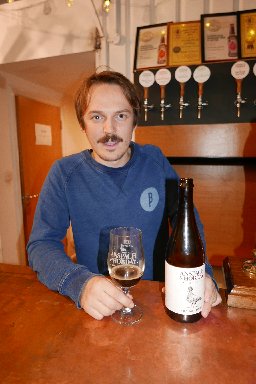 Tucked away at the southern end of the Bermondsey mile, is Anspach & Hobday, another London railway arch brewery! They have a pigeon has their logo but that is not the only design they use on their bottles. Anspach & Hobday.

A Hidden Secret in Kew
Most breweries publicise their existence but not this little Brewery. Walking along Sandy Coombe Road passing Kew Brewery without noticing it is not a difficult thing to do as there is no signage outside; it is only a look through the window that lets you know you really have arrived. Read on:A hidden secret in Kew.
Five Points
Five Points has seen significant growth. It now employs 12 staff, a huge increase from the early days of March 2013 and with it investment in its kit and an expanding beer range. Pointing forwards.
Hackney – Bigger & Better
The London Tasting Panel could hardly image how much the London beer market was going to change since they first visited Hackney Brewery in 2012. A recent return trip showed what that has meant to one of the earlier entrants to the re surging beer scene in the Capital. Read more: Hackney Brewery.
Howling Hops
Howling Hops has come a long way since its start up at the Cock in Hackney. See A Complicated Howling .
Reunion - brewery to lock horns with!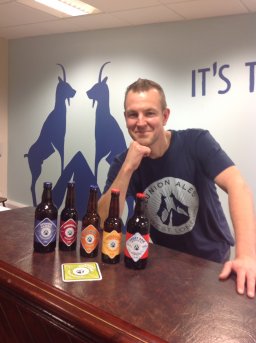 A trip to the south west of London explained this brewery's unusual logo. Reunion - brewery to lock horns with!
Brixton, a serious approach to ingredients
Brixton Brewery, a short distance from the famous market, has a serious commitment to the quality of its ingredients. Brixton, a serious approach to ingredients
A maturing Bexley
This brewery is serious about maturing their beer and as well as producing traditional style beers are not adverse to the odd green hop! A maturing Bexley
Gypsy Hill - benefitting from an ex Piddle!
Walk into the yard at the Hamilton Road Industrial Estate, walk past the London Brewing Factory, and on the far side is the Gipsy Hill Brewery. Gipsy Hill
Mondo - an eye for world beers
Mondo has an impressive entrance for a small brewery. With a large sign above the door and a prominent A board, it can't be missed as you walk along the side of the usual nondescript trading estate.Mondo
Wildcard - Friend Reunited
The creation of Walthamstow's Wildcard Brewery is all about friendship dating back to schooldays.Wildcard
Twickenham - London's Second Oldest Brewery
Set up in 2004, Twickenham is now the second oldest, fully operating, commercial brewery in London. During this time, they have seen a number of other small breweries come and go, while they have remained, selling consistently reliable, quality beer. But this is a brewery that, although quite traditional, is not sitting on its laurels. The London Tasting Panel went to find out more. Twickenham.
'Southwark Brewery' - sounded like good idea at the time!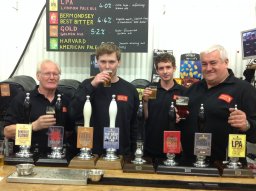 Peter Jackson, one of the founders, achieved his ambition in setting up Southwark Brewery, another brewery taking advantage of London's railway arches, south from London Bridge - Southwark Brewery.
Ethics can pay off!
Clarkshaws are probably London's most ethical brewery and their approach is clearly going down well in the Capital with more expansion being considered for the brewery they share with London Brew Lab. Clarkshaws.
No frills, bells or whistles!
A return visit by the London Tasting Panel to East London Brewing saw the brewery's expansion and the opportunity to taste their beers and discover their ethos. ELB.
A musical brewery from a titanic heritage
Signature Brewery in Leyton has been brewing for a while but Sam & Tom have now found a permanent home in Leyton. A musical brewery from a titanic heritage
Tasting the usual and not so usual
Sambrook's kindly hosted training for the London Tasting Panel and there was an opportunity to try, not only their regular beers, but a range of their strong bottled conditioned beers. Tasting the usual and no so usual at Sambrook's Brewery.
Brewhouse & Kitchen doubles up
Brewhouse and Kitchen pub chain have opened a second pub in London, giving an opportunity to meet group brewer, Peter Hughes, and try their beers. Brewhouse makes it a double!.
A Rock & Rolling Brewery
Another brewery taking advantage of railway arches to serve the Capital. Read about their range of beers Orbit and their unusual name.
A Brewery with a Split Personality!
Although the brewery at the Florence in Herne Hill have had its ups and downs, there is no doubt that the brewer is a man who has found his calling in life! Peter Haydon, owner and brewer, not only brews beer for the pub under the Florence brand but also brews under his nom de plume of 'A Head in a Hat'. A Brewery with a Split Personality!.
The Dragonfly is unfolding its wings
There are very few breweries that can claim to be situated in a c17th coach house but Dragonfly can boast that heritage even though the brewery was only set up in 2014 and the London Tasting Panel were delighted to make a visit. The Dragonfly is unfolding its wings.
Nothing ruff about Hopstuff
Not every brewing is based in a listed ex ammunition factory and has a 'worker' with such wonderful hair: hopstuff .
Not a Wheel in Sight
A reference to a quote by American, Dave Barry. What has it got to do with the Crate Brewery? Read here: Not a wheel in sight!.
By the Horns Brewery
A brewery that has grown and grown. Taking the Bull - By the Horns Brewery
Five Points Brewery
Set up by Ed Mason, find out more here Five Points Brewery
Nano-Brewery at Wandsworth
What about this short video on the nano-brewery where Young's once was ... or perhaps still is!! https://www.youtube.com/watch?v=atPKixiSJx8&feature=youtu.be
Weird Beard
Since this article was written, Ellenberg has ceased brewing but Weird Beard are going strong. For more information and details of their beers (those gone and those still with us) with tasting notes click on Weird Beard (and Ellenberg as was)
Twickenham
Our oldest micro brewer goes from strength to strength. Twickenham Brewery grows up
Belleville
To find out what's going on and details of their beers with tasting notes click on The dads have it at Belleville
Another venture in West London - click the above to find out more
One of our older micro breweries celebrates 5 years:
Trumans
Finally, this brewery with a house hold name returns to the East End. Truman's Eagle nests in East London.
Tapping the East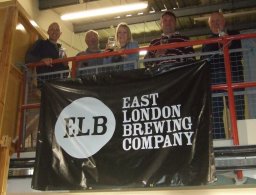 Tap East provides a great oasis from the Stratford shopping centre. Tapping the East.
And another East London brewery but one a little more hidden but worth seeking out.
East London Brewing Company
It may be small but it packs a punch, read about the latest brewing venture in Camden by clicking the above link. Note - Little Brew relocated to York in 2013.
Located in Highgate another newish addition to London's brewing scene, for more click the above link.
Moncada Brewery
Earlier this year, CAMRA's London Tasting Panel went to visit the Moncada Brewery, which has two exotic owners. Find out more at The Exotic Moncada
New Sambrook's Ale exclusive to Nicholson's pubs
Early next month (June 2012), a NEW Sambrook's ale will be served in Nicholson's pubs, all around London! Nicholson's pubs are part of the UK's biggest managed pub group Mitchells and Butlers. Together with Sambrook's they are creating a brand new ale called Lavender Hill, to be served exclusively in their venues for 12 weeks, from the beginning of June.
The brewery's home of Battersea was once well-known for the cultivation of lavender - one of the main streets which runs through the town centre is to this day called Lavender Hill. In 2012 there is a Nicholson's pub on the corner of Lavender Hill and Falcon Road, which is very near Clapham Junction station - the heartland of Battersea town centre. The ingredients chosen for the Lavender Hill ale include a nod towards the local heritage, using both honey (which was a main by-product of the Lavender Hills) and a brand new hop - so new in fact, that it is as yet unnamed! It is currently grown in Alsace and is a hybrid of Strisselspalt and Challenger, which carries the scent of honey blossom. Bodecia will be the bittering hop, to finish the smooth taste.
The list of all Nicholson's venues where the new beer is available, can be viewed on Sambrook's website http://sambrooksbrewery.co.uk/
CAMRA welcomes the East London Brewing Company
North East London's brewing renaissance has been further cemented by the arrival of the East London Brewing Company on to the scene. Based in E10, the East London Brewing Company is a 10-barrel microbrewery owned, managed and run by Stuart Lascelles and his wife Claire. Initially, the brewery will supply beer in casks to pubs in and around London, although they do not rule out bottling in the future...more East London Brewing Company
A trip to Borough and Brew Wharf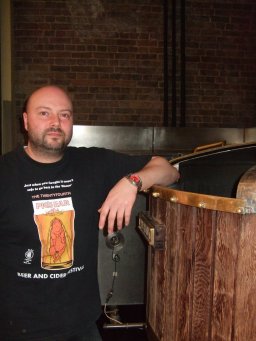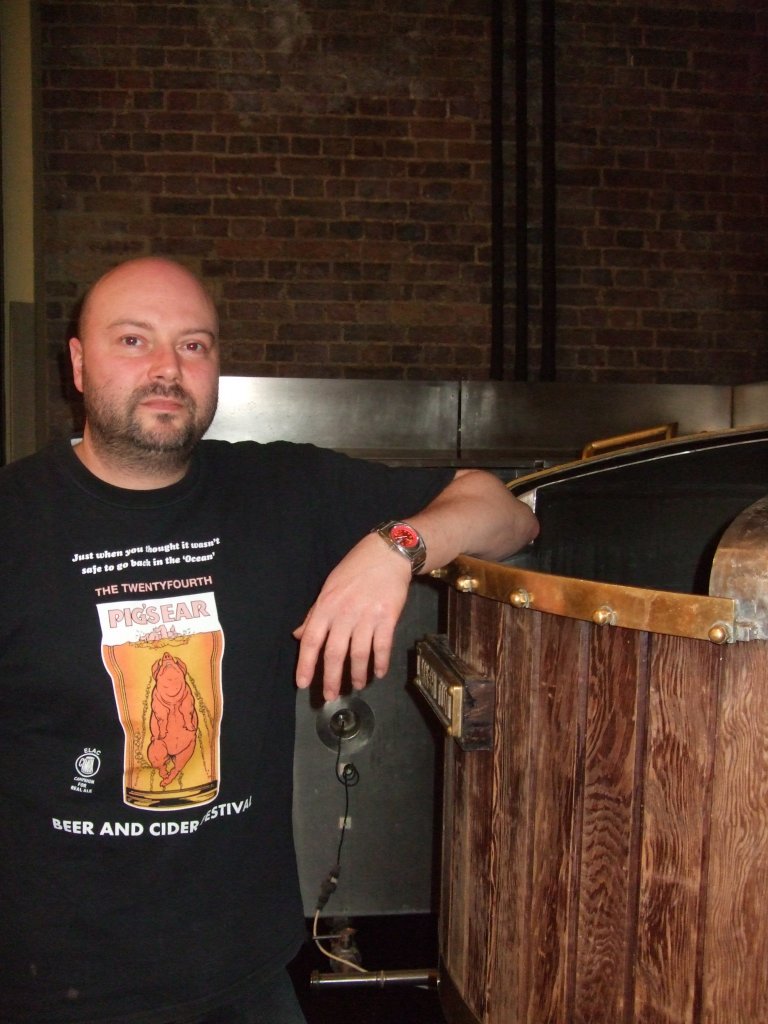 The history of the Brew Wharf Brewery in Borough is a little more unusual than most. It is the off shoot of Vinopolis, the wine bar/restaurant and museum, which set up in 2005. A couple of years later the owners decided to start a pub brewery. The current brewer, Angelo Scarnera, grew up in Texas and started as a brewer's assistant with the previous brewers, Phil Lowry and Steve Michigan. The trio were keen on brewing beers in the style of those they drank in the USA because they missed them! Brew Wharf was probably at the forefront of the American taste revolution especially in London. More....Brew Wharf Sadly brewing ceased at the end of 2013/early 2014.